Specializing in Weight Loss & Nutrition
Specializing in all natural weight loss, our services are for the person who wants to lose weight or just get healthier in an all natural way OR for the person who had surgery and is looking to get back on track or maintain. Whether old or young, rich or on a budget, we have what you need.
Yandy Smith is working on her Bella Bawdy too!!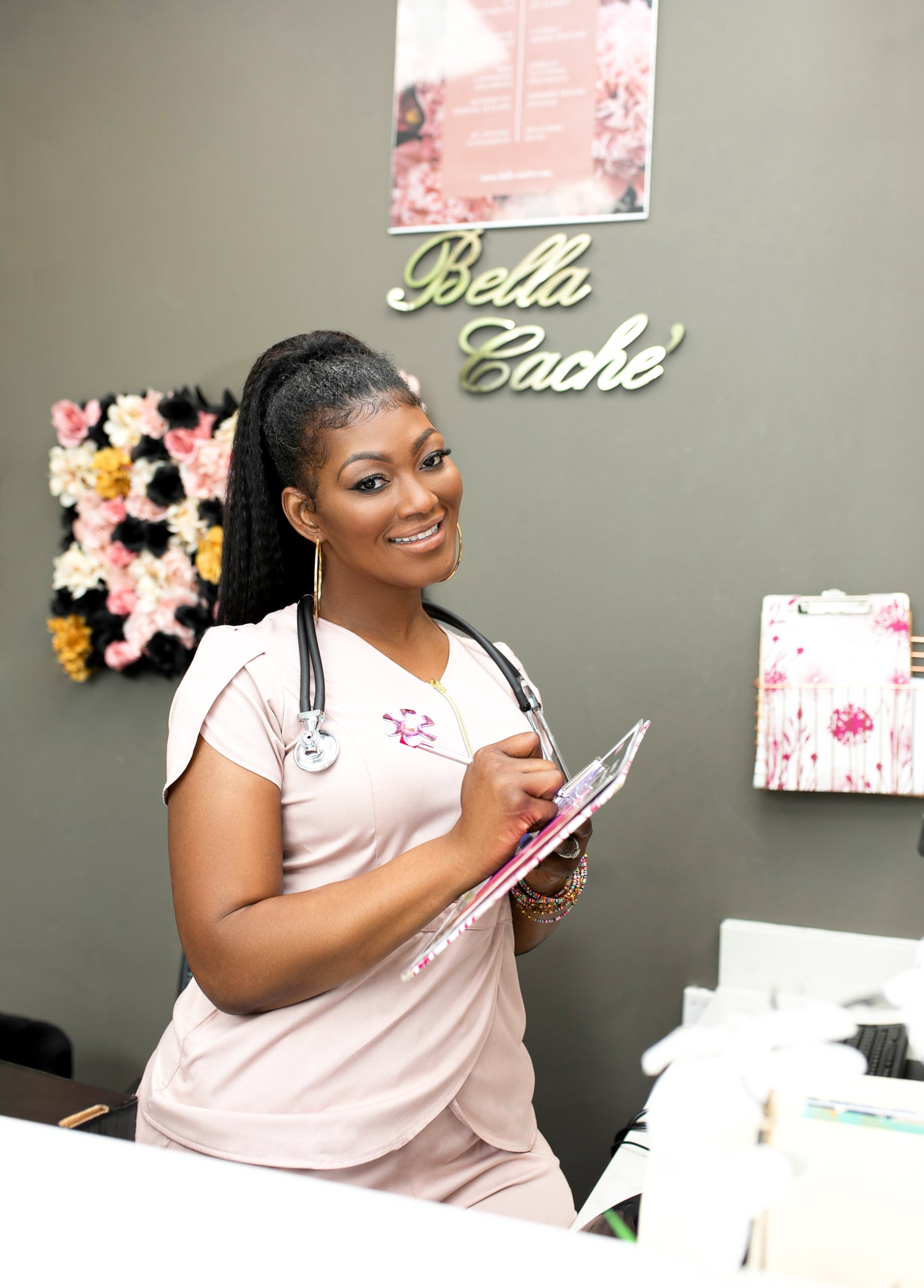 Nurse Jacque, RN
Meet Nurse Jacque, Registered Nurse and Owner of Bella Cache'. With over 15 years of medical experience, it's no wonder clients appreciate her and the knowledge that she shares with them on their wellness journey. She takes the time to ensure that details of your personal, day-to-day tasks are applied to available resources in order to create an individualized plan.
Our products come straight from our natural pharmacy, Pharmaceutical Grade products made especially for Bella Cache', not over the counter and cannot be found on your local online ordering sites. Just ask us, we test all products to ensure 100% Satisfaction prior to offering to our client(s). Your health and wellness is our #1 priority.
TESTIMONIALS
5 DAY CLEANSE

"I've been utilizing the 5 day cleanse for a few years and I can say it always helps me to lose 5-10 pounds in 5 days . It also helps to improve my skin and restores a nice glow to it ! It's the jumpstart that's needed to kick off your weight loss journey especially if you don't know where to begin ! Once you see the pounds falling off it motivates you to keep pushing ! I highly recommend it and the price is unbelievable!!!!"

— SAM, HYATTSVILLE, MD

LOST 50 LBS

"I have been buying supplements and getting my weight loss services from here. I never had an issue. I arrive on-time for my appointments and receive great service. Lost over 50 lbs

— NAIMA J. HYATTSVILLE, MD

DOWN 31 LBS

"Ive started going to Bella Cache in late March after a Co-worker recommended it. I have really enjoyed the service and products I have recieved from Bella Cache. The staff are very friendly and helpful and they always make you feel very comfortable. Its now August and Im down 31 pounds! I recommend to anyone wanting to get a boost on their weightless goals, its definatley worth checking out Its hassle free and easy to book appointments online. I highly recommend!"

— WENDY, MARYLAND
Bella Cache' Wellness Center
7375 Executive Pl, Suite #400 Lanham, MD 20706
(240)654-0065